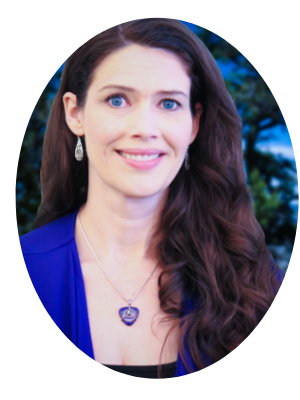 Julie Sherwood
MA, LCAT, CCTS, MT-BC
Hi there! It's lovely to meet you!
No matter what challenges you may be facing today, or what trauma you may have experienced in the past, I want you to know you can heal gently and quickly and move forward with a newfound sense of calm, confidence, and joy. I know this because I've seen it happen many times for my clients, and I know I can help you find peace and freedom too. After all, that's what motivates me the most—seeing you walk out of my office feeling better than when you walked in!
For more than 20 years I've been committed to helping people from all walks of life release stress and anxiety, overcome trauma and PTSD, and develop everyday practices for wellness and joy. I offer mostly short-term, solution focused holistic therapies to help you quickly overcome obstacles and painful past experiences and move forward to live your best life.
Not your traditional talk therapist.
Through advancements in neuroscience, we now understand traditional talk therapy is not the best approach for overcoming trauma and stress, and can be painful and re-traumatizing. That's why I'm passionate about evidence-based therapies like ART and EFT that facilitate connections between the mind and body to help you rewire your brain and rebalance your nervous system for true transformation and healing. These methods are gentle and safe, honor your inner wisdom and strength, and don't require you to talk about trauma to heal.
Short-Term
I understand many people want to quickly resolve challenges, feel better, and move on. That's why I'm passionate about short-term therapies like ART. I have consistently seen ART produce powerful results in very few sessions, and it's effective for many different diagnoses and life challenges. You don't have to spend a lifetime in therapy. Let's resolve what's holding you back so you can get on with living your best life.
Solution-Focused
Whether it's ART, EFT, creative, somatic, or mindfulness-based therapies, together we can explore a combination of tools and techniques to find the approach that works best for you. I'll also empower you with techniques you can use outside of therapy to support your well-being and maintain a happy and harmonious life.
It's my deep and abiding belief that everyone can heal and thrive regardless of past experiences—and that healing can happen faster than you might think or may have experienced up until now.
Empowered Decision Making
I view therapy as a collaboration and a partnership. I value your wisdom, strengths and vision for your life, and I'll support you in choosing which therapies you like best, how you want to focus your time and attention, and what outcomes you wish to achieve.
Positive & Forward Focused
You might be surprised how quickly change can occur when you stop talking about what you don't want and focus on what you do want. If anything were possible, what would you want your life to look like? Maybe you don't have the answers right now, but we can find them together.
Education and specialty training:
Licensed Psychotherapist and Creative Arts Therapist (LCAT)
Board Certified Music Therapist (MT-BC)
Certified Master ART Clinician: 

Rosenzweig Center for Rapid Recovery; IS-ART Member

Certified Clinical Trauma Specialist-Individual (CCTS-I):

 Trauma Institute International

Clinical EFT Practitioner:

The Association for Comprehensive Energy Psychology

Certified Health Rhythms Drumming Facilitator:

Remo Health Rhythms

Certified Reiki Practitioner:

Each One Counts Foundation

Bodywork, Breathwork & Somatic Trauma Therapies:

The Colorado School of Healing Arts

MA in Music Psychotherapy:

New York University

BFA & Certificate in Creative Arts Therapies:

The New School University
Are you ready to write a new story?