Holistic Therapy & Personal Growth
Solution-focused approaches to overcome trauma, PTSD, stress, anxiety, and overwhelm.
Break through to a brighter tomorrow!
What if you could erase traumatic images or upsetting thoughts that replay in your head over and over disrupting your relationships, work, and life? What if you could sleep peacefully through the night and wake up feeling lighter, freer, and more at ease? What if you could go through your day feeling calm, confident, and in control? And what if you could achieve this in a short amount of time without having to talk about traumatic events or relive the past over and over again?
I want you to know you can!
With holistic, short-term therapies like Accelerated Resolution Therapy (ART), you can quickly and gently resolve trauma and PTSD, transform negative thoughts and feelings, and move forward in your life with calm and confidence. Rather than just coping with the symptoms, I'll help you heal for real this time.
Together let's take back your freedom.
Individual Therapy & Personal Growth
Whether you want to heal past trauma, overcome chronic anxiety, or make positive changes in any area of your life, I'll help you get unstuck and move forward. With an integrative approach, I'll support you in releasing the past and transforming beliefs or habits that block your progress so you can move forward with ease and clarity.
Accelerated Resolution Therapy (ART)
Have you lived through a traumatic event or been diagnosed with PTSD? Are you struggling with nightmares or panic attacks, noticing unhealthy relationship patterns, or just feeling stuck in some area of your life? ART can help you find calm, balance, and peace again beginning in your very first session.
Workshops
Do you want to learn how to quickly release stress and anxiety, overcome insomnia, or reduce physical pain? Then join me for my fun and empowering self-care workshops, drum circles, EFT tapping groups, and music therapy workshops.
Corporate Wellness & Team Building
Are your employees or team members struggling with stress, isolation, overwhelm, or burnout? Support their well-being and productivity with one of my interactive drum circles, self-care groups, or resilience workshops now available online.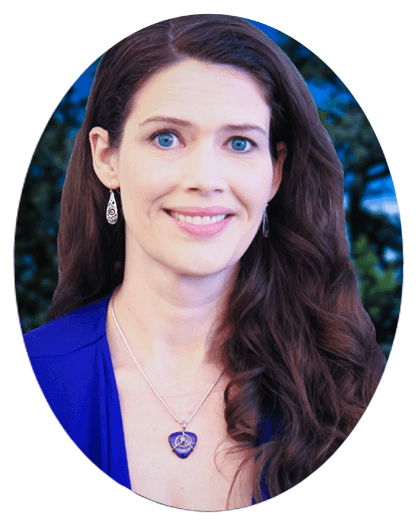 Julie Sherwood
MA, LCAT, CCTS, MT-BC
Welcome! I'm Julie, and I'm so glad you're here.
My passion and purpose is helping you heal, thrive, and live your best life!
For more than 20 years I've been helping people of all ages and backgrounds overcome trauma, stress, and anxiety. I believe in a solution-focused, holistic approach that is creative, uplifting, and empowering. 
I'm a licensed psychotherapist, Master ART Therapist, somatic therapist, music therapist, and EFT practitioner. When we work together, I'll provide a safe space where you can reconnect with your inner wisdom and resilience to make real and lasting changes in your life. 
I'm especially excited to share Accelerated Resolution Therapy (ART) with you because it truly heals and resolves trauma, PTSD, and many other challenges without requiring you to talk about your trauma. With ART you don't have to suffer to heal, and you don't have to spend a lifetime in therapy. Transformation is fast, gentle, and long-lasting. 
It's so inspiring to see my clients walk out of my office feeling lighter, happier and freer than when they came in! With ART you truly can take your life back from trauma, PTSD, anxiety, and more. 
If you're ready for more calm, confidence and clarity in your life, I'd be honored to help you get there!
Schedule A Free 20 Minute Consultation.
A calm mind begins with a relaxed body.
Most of us hold tremendous amounts of stress and trauma in our bodies. We might not even be aware of it, but this can create mental, emotional, and physical problems. Relaxing the body and releasing stuck tension stimulates the calming centers of the brain and provides rapid relief from anxiety and overwhelm.   
Years of working with clients who struggle to relax have led me to develop simple techniques that don't require sitting still, closing your eyes, or forcing your mind to be quiet. Once the body begins to relax, the mind naturally follows, producing the balance and calm we seek without any struggle or force. This is very helpful for those seeking relief from PTSD or chronic anxiety. I teach these techniques in individual therapy and in my self-care workshops. 
"Trauma is a fact of life, but it doesn't have to be a life sentence."
-Peter Levine
If you're ready to feel calm, confident, and in control, let's get started.